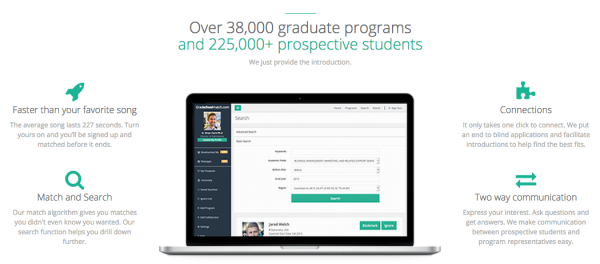 There are thousands of specialized graduate programs, including over 38,000 on Gradschoolmatch. How do you sift through all of the options and get the best information?
With all of the features available on Gradschoolmatch, it's easy to learn more about graduate programs, interact with representatives from those programs, and make informed decisions. It just takes a few simple steps to get started- check out these tips to be successful on Gradschoolmatch and make the most of your your graduate program search.
Understand what your profile on Gradschoolmatch does for you!
Your GSM profile is not an application of any kind. It's simply a way for graduate admissions officers to learn more about you as a potential candidate.
Representatives from graduate programs on Gradschoolmatch are able to search for different types of candidates using different criteria. Signing up and entering your information into your profile is simply a way for grad school representatives to find you and understand what you're looking for.
Fill out your profile as completely as possible.
The more information you add to your profile, the better you look to graduate programs and the more they are able to learn about you.
Have a lot of work experience? Make sure to add it and highlight it on your profile. Graduate programs, especially MBA programs, look for solid work experience- in fact, some programs require it.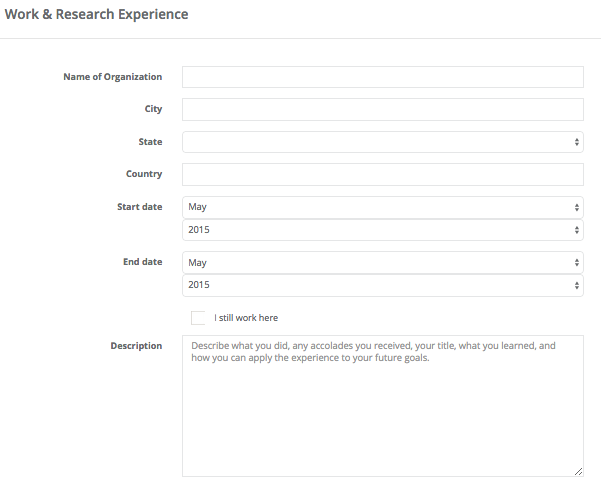 Maybe you don't have a lot of work experience, but you had some unique experiences during your undergraduate career. Show that off to grad school reps by adding it to your profile!
Regardless of your personal experiences, the more you add to your GSM profile, the better!
Add academic fields to your profile to make you more searchable to admissions officers.

Graduate programs are becoming increasingly more specialized. Did you know that there are grad programs in fields as specific as meat science and puppetry arts?
On your Gradschoolmatch profile, you can add academic fields to show grad school recruiters what types of fields you're interested in. You can add fields as broad or as specific as you like, and you can also add as many as you want.
Note that recruiters can search for students by these academic fields. Even if you aren't looking for a specific program, adding more general, related fields will allow recruiters to find your profile if it's related to what you're interested in.
For example, if you're interested in programs in business management, adding academic fields to your profile such as marketing, business administration and management, and financial management will lead recruiters to your profile.
Take advantage of your resources.
When you bookmark a graduate program on Gradschoolmatch, it shows that program that you're interested. If you want more information, or just want to express your intent in that program, bookmark it! The programs can then reach out to you and start a conversation. You can also ignore programs if you aren't interested to clear out some of the clutter.

Some programs also have representatives listed on their program profile. If you're interested in that program, reach out to the contacts listed- it's a great way to start learning more about the program and make yourself stand out.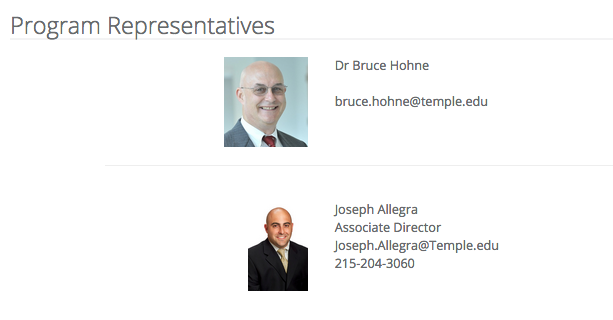 Need any more help navigating Gradschoolmatch? Check out our Frequently Asked Questions page, or email hello@gradschoolmatch.com for more personalized help. Happy matching!
---