With over 225,000 students using Gradschoolmatch, it can seem overwhelming to navigate through the options and find the best candidates for your graduate program.
However, by following these simple steps below, you'll more strategically and successfully target the right candidates, provide them with the information that they're looking for, and make the most informed decisions.
Take a look at our tips to recruit students that are the perfect fit for your program through Gradschoolmatch.
Build out an informative yet simple program profile that stands out.


It's no surprise that students are busy. From juggling working, studying, and spending time with friends, prospective graduate students need clear, concise information about graduate programs to make their decisions.
By filling in your program profile with relevant, interesting content, students are more likely to be interested in and engage with your program.
Make sure to add more information in addition to just general stats like location and degrees offered. There are thousands of graduate programs on Gradschoolmatch, and students are looking for any information that will give them an edge in the application process.
Adding information related to your application, or providing students with options for financial aid, will make your profile on Gradschoolmatch a trusted resource. Adding links to your social media profiles and website also provides more ways for students to interact with your program on the platforms that they consistently use.
Target the content on your program profile to attract the students that you're looking for.
You know your program better than anyone. Use that knowledge to target the right prospective students for your program on Gradschoolmatch.
If you consistently see applications with GPAs below your minimum program requirement, add the minimum GPA requirement to your Gradschoolmatch profile. This will ensure that you are finding and attracting the right students that are pre-qualified for your admissions process.
If you often receive a lot of questions from prospective students about tuition costs, make sure to add some resources regarding financial aid to eliminate confusion and avoid excess questions.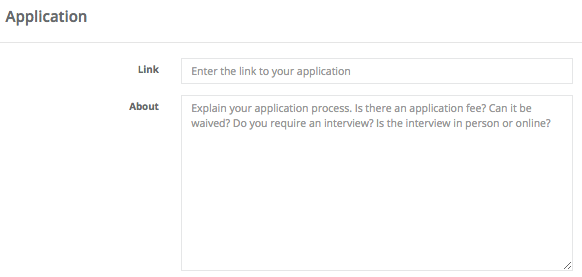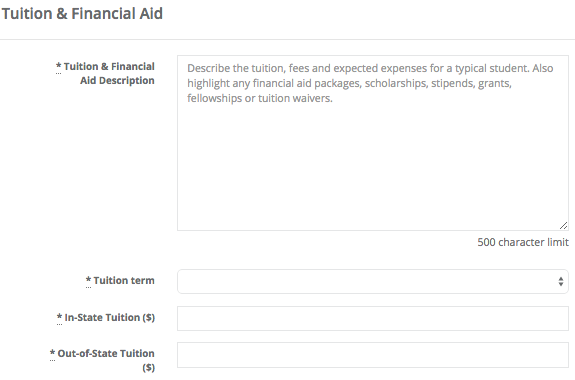 Put a face with a name.
With resources like LinkedIn readily available, more and more students are turning to social and professional networking sites to learn more about programs and admissions officers before applying to grad school.
Under the Program Representative section of your profile, add photos and contact information for admissions officers or recruiters for your program. This is a great way for students to identify the right decision maker, put a face with a name, and proactively make a connection.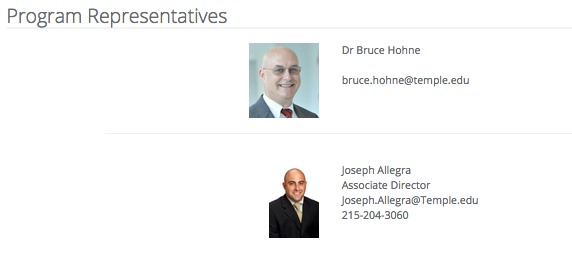 Consistently check your account for new prospects and matches.
When a student is interested in your program, they can bookmark it to express their interest. Similarly, you can also bookmark a student to show that you find them to be a good fit for your program.
By bookmarking students, you are inviting them to interact with you and open up a channel of communication. Make sure to stay on top of these interactions to ensure that you are providing a clear, consistent voice for your program and attracting the best candidates.
View the video below, which provides step-by-step instructions and additional tips to create a successful profile for your graduate program on Gradschoolmatch.
Like this article? Sign up for Gradschoolmatch blog updates, and visit us at Gradschoolmatch.com to start recruiting the best and brightest future graduate students.
---