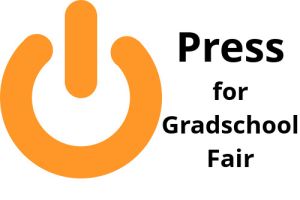 As the leaves fall graduate program fair season is in full bloom, when representatives of various graduate schools converge on campuses seeking prospective applicants. Graduate program directors everywhere would do well to read the concerns expressed by Jason Krell on these graduate school fairs.
Majoring in creative writing and Italian at the University of Arizona, Jason appreciates the value these events can provide students, most especially opportunities to interact with grad school representatives and to get questions answered. But he is frustrated by the on-campus implementation of the concept. His trigger concern was the absence of representation by schools offering advanced degrees in the fine arts, fields that interest him.
To zero in on the difficulty here: Jason, like virtually all prospective graduate students whether they have arrived at a level of self-awareness as him or not, has some fairly specialized academic interests. Chances are that a few hundred graduate programs exist out there in a field that might interest him, but in all probability only a handful that truly fit him well. That is the nature of graduate education. The on-campus graduate school fairs are not really capable of providing the level of specialization that Jason, and most other students irrespective of field, will need.
On campus grad school fairs are generalist affairs. The recruiters who attend these represent multiple programs, sometimes hundreds of programs, back at their home institution. No doubt great connections can be made with recruiters at these fairs, and no doubt lives often move in unanticipated directions as a consequence of these meet and greets. But these events have inherent inefficiencies. First, with travel and lodging, a school will spend ~$2000 to send one representative  for one seat at a table.
In fact, the landscape of graduate opportunities at many graduate institutions can be so broad that it is simply cost-prohibitive for them to send sufficient numbers of representatives to thoroughly present the scope of the fields they offer. A school the size of the University of Arizona could alone would occupy hundreds of seats.
Think of Gradschoolmatch is a 365/24/7 online graduate school fair. With interactive features designed to connect the students who are seeking information on their next step directly with the program decision makers themselves. A starting place to get specific information tailored to specific interests. Gradschoolmatch.com is a place on the internet where students and program representatives with common academic interests can find each other and also do the meet and greet that you would hope a grad school fair could deliver. And since our tables are virtual, or space is unlimited. And since no travel or lodging is involved, a seat at the table is extremely cost effective.