With a broad, interdepartmental approach, Emory University's Graduate Division of Biomedical Sciences (GDBBS) provides students the opportunity to explore many different facets of the biological sciences.
In addition to relationships with renowned public health institutions like Atlanta's Centers for Disease Control and Prevention, one of the greatest differentiators of the GDBBS is its commitment to student development and robust research opportunities.
Learn more about Emory's GDBBS from long-tenured Director of Recruitment and Admissions, Kathy Smith.
GSM: What does your role at Emory encompass?
Kathy: One of my main objectives is to provide the highest level of customer service that I can. To students interested in one of the eight PhD programs in the Graduate Division, that means providing timely and complete information when they need it, whether it be via email or phone, or through an easy to use website.
The Graduate Division strives to enroll an incoming class of students who are the best fit for the programs and who we feel will succeed. This means there is no "one size fits all" formula. The admissions committees review the entire application when making their decisions, and that means we enroll students who have a wide range of credentials, especially in terms of GRE scores and GPAs.
GSM: What are some of the unique strengths of your programs at Emory?
Kathy: All of our graduate programs are interdepartmental. Applicants apply to and are accepted by a specific program that fits their broad interests. Students work with faculty from many different departments, providing a truly interdisciplinary training experience.
The GDBBS provides great flexibility by allowing students to change programs after the first year, or work with GDBBS faculty members in a different program. This provides the flexibility of an umbrella program, while giving the student the individualized mentoring of program-based admissions. The students enter into a manageable-sized community of faculty who are all invested in the success of each individual student. Many students who interview remark on how surprised they were that so many faculty knew who they were when they first arrived on campus. These students also mention how impressed they are with the programs, and especially by the strong relationships between the students and faculty. Funding is guaranteed as long as you are making satisfactory progress toward your degree.
One of our greatest strengths is our students. They are not only engaged in their research, but also in the community at large. They participate in community service events, serve on numerous committees at both the program and university level, and participate in a broad range of recruitment events, including organizing events and assisting in the interview visits, sitting on panel discussions with visiting student groups, and attending graduate school fairs. They are also highly successful. Emory is tied for #1 in the nation in the number of individual NIH F31 fellowships, and is #2 in the nation in total F31 funding.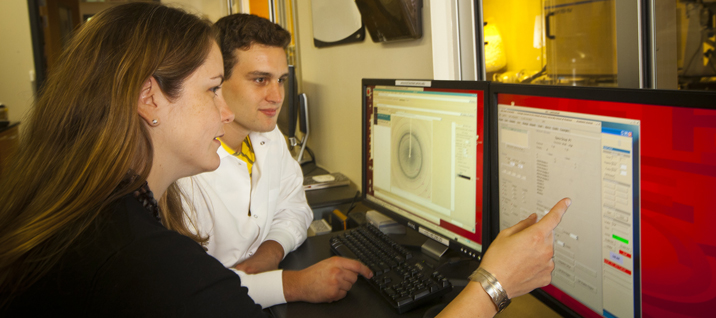 GSM: Emory is in close proximity to the CDC. How do local organizations impact GDBBS students, and what types of opportunities are available to get involved in research and projects?
Kathy: The CDC is literally across the street from the Emory campus. Faculty at the CDC can apply to be adjunct members of GDBBS programs, and several GDBBS students are working with advisors at the CDC for their PhD dissertation. Students can also elect to do one of their three research rotations with faculty members from the CDC.
Students also have the unique opportunity to work with faculty members at Yerkes National Primate Research Center, Georgia Institute of Technology, and the American Cancer Society.
GSM: What are some typical career paths for students following graduation, and what types of professional development resources are available to prepare them for those roles?
Kathy: Our graduates enjoy careers in a wide variety of different fields. They hold faculty positions at both research and liberal arts universities, government positions at the CDC, USDA, NIH, NSA, EPA, FDA, NASA, FBI and the US Patent and Trademark Office, pharmaceutical and industry positions, as well positions as editors, writers, patent attorneys, law partners and CEOs.
The Laney Graduate School and the GDBBS provide many career development resources for students. Two NIH-funded programs include BEST (Broadening Experiences in Scientific Training) and IMSD (Initiative for Maximizing Student Development). The BEST program focuses on preparing predoctoral and postdoctoral scientists for the breadth of possible career choices in biomedical research and helping them establish a network, share, evaluate and disseminate best practices. The IMSD program is a reflection of our commitment to increase the diversity of the scientific workforce, and it focuses on multi-level mentoring, research integrity, and career preparation and planning. Our commitment to diversity is reflected in our top 10 ranking for graduating African American PhDs by Diverse Education's Top 100 Degree Producers.  Since 2010, the GDBBS has ranked 4th, 9th, 2nd, 7th and 4th nationally.
The GDBBS also hosts a career seminar series and provides access to MentorNet and the BioCareer Center. The Laney Graduate School hosts Mentors on Call, where alumni provide guidance on preparing for the workforce, and links alumni with students for informal mentoring and professional guidance. Pathways Beyond the Professoriate brings alumni back to Emory to network with our students and help them identify positions they may not have considered. Our goal is to graduate students who are well-rounded and competitive candidates in a wide variety of fields.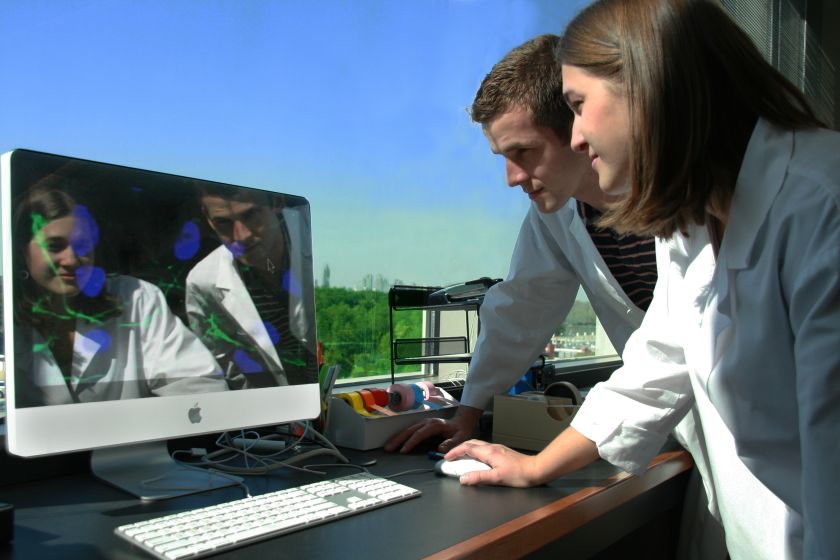 GSM: What is some advice you would give to prospective GDBBS students?
Kathy: Do your research and don't just rely on rankings. Students are individuals and they will have unique fits with any university; it is definitely not a one size fits all process. Factors include the research fit at the university, the stipend as well as the cost of living in the area, and how well the university prepares their graduates for future careers.
The most important consideration should be whether or not you think you will be happy and successful at the university. One of the best ways to do that is to talk to current graduate students in the program, and see how the faculty and students interact with each other during interview visits. If the majority of the current students are happy and well-mentored, chances are you will be too.
GSM: What does the path to application look like for prospective students? Where is the best place for them to get more information?
Kathy: Today, universities try to put as much information as possible on their websites, so that is a great place to start. In my opinion, if a student has questions they should never hesitate to contact a program directly, either by phone or email. A school and program that cares about its students will also take the time to make sure that prospective students have the resources they need to make informed decisions.
In terms of our application process, we have tried to make it as user-friendly as possible. The process is entirely paper-less; as part of the application process applicants upload their statement of purpose and resume, and upload their official transcripts as PDFs. The recommendation letters are handled online as well, so the applicant does not have to send any material in the mail during the application process.
---
To learn more about Emory University's GDBBS, visit us on Gradschoolmatch.com.