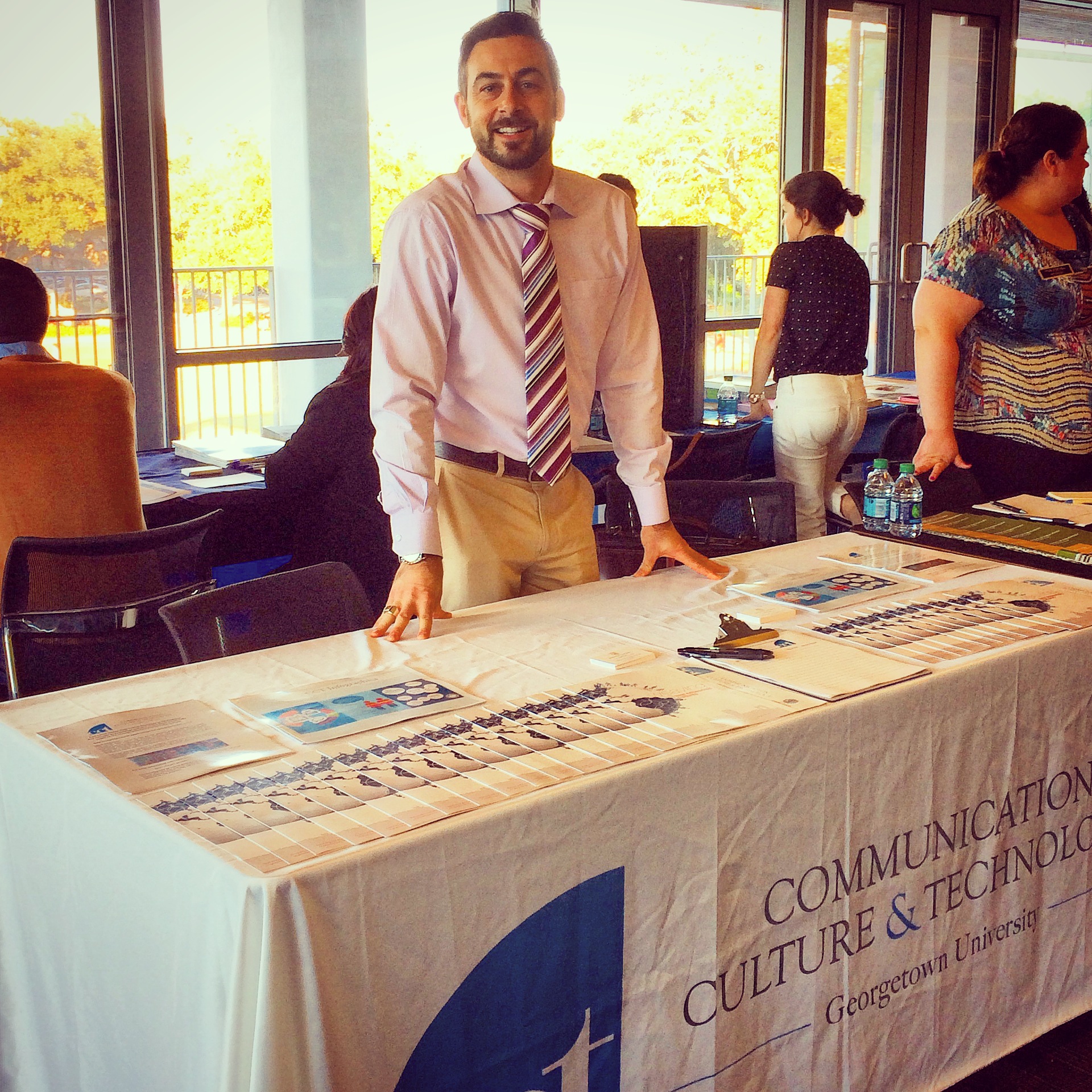 Gradschoolmatch recently sat down with Shane Hoon, Director of Admissions and Communications for the Communication, Culture, and Technology (CCT) Master of Arts Program at Georgetown University.
The CCT Program at Georgetown is unique in that it allows students to explore the relationship between rapidly changing technologies and cultures, with an emphasis on interrelations between government, media, business, and other entities on a global scale.
The program is also known for attracting students from a wide variety of disciplines; there is no standard career path for CCT graduates, with recent grads going into diverse fields including international affairs, public relations, and arts and entertainment.
Read Mr. Hoon's take on what makes the CCT Program unique, what he looks for in potential applicants, and how he uses Gradschoolmatch.com to recruit the best and brightest students.
1. What are some of your main objectives as the Director of Admissions and Communications for the CCT program at Georgetown?
My main objective is to continue to identify innovative and talented students that are motivated to explore the themes of communication, culture and technology, through an interdisciplinary lens. In my role, I not only work with applicant candidates that are interested in pursuing graduate education here at Georgetown, but help students identify their long-term academic and professional goals as well. My purpose is to serve as a resource for graduate applicants and as an advocate for higher education and personal and professional development.
2. What are you looking for of applicants to the program?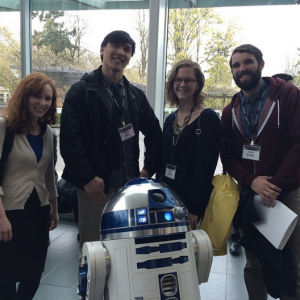 We are looking for applicants that offer unique backgrounds and experiences that will compliment our already diverse and accomplished student population. Given that we are an interdisciplinary program, there is no standard or typical background for our candidates, as we actually encourage individuals with any array of knowledge, skills, and aptitudes.
However, what is most important for us, is that an applicant understand that CCT will [challenge them] to think outside of the box and to look at issues, ideas, and themes, in a variety of different ways. We want applicants that can demonstrate unique vision in how they approach issues and problem solve, regardless of their educational and professional background.
3. In what focus areas are you looking for the program to grow and improve in the next 5-7 years?
Given that CCT is still a relatively young degree program, celebrating our 20th year in 2016, we are still establishing our identity in many ways. However, part of what makes this M.A. program so unique and relevant is the fact that we are constantly growing and adapting to the professional world and our larger society and social needs.
We see ourselves as pioneers in this space, and over the next 5-7 years hope to advance even further in terms of our understanding of new technologies and how we use them in our everyday lives to communicate with one another and function in our worlds. We are constantly adapting and improving to keep up with the changes in society, so that we are not just being reactive, but proactive and thinking ahead to what is next and needed in the future.
4. Have you admitted any students to the program who might not have looked perfect on paper, but had an interesting skillset or contribution to make that piqued your interest? If so, what has their impact been?
Yes, of course. There have certainly been occasions where we have admitted students that otherwise may not have satisfied all of our requirements or standards, but instead, based on their experiences and what we felt they could contribute to our academic community here at CCT and Georgetown. Those individuals that we have admitted have not only been successful and impactful contributors to our program, but typically are some of the hardest working and most accomplished students and graduates that we have produced.
We encourage any applicant, regardless of her or his background to apply if they feel as though CCT is the right fit for them and that they could bring something unique or new to our community.
5. How effective and important is it to you to communicate with prospects before they apply?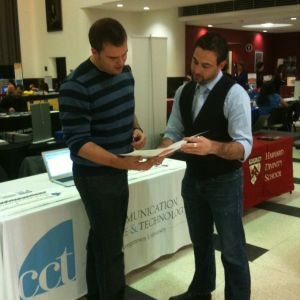 For me, it is extremely important and effective for me to communicate with prospective students before they apply, and I encourage them to reciprocate this and communicate with me as well. This not only allows me to get to know them better and help them determine what their graduate career might look like during their time at CCT and Georgetown, but also after.
Furthermore, by talking with applicants before and during the application process, I can help them better understand their own goals, whether this program or perhaps another is the right fit, and also answer any questions they may have, so as they are knowledgeable, confident, and prepared when they make that decision to matriculate and join our community. Seeing as how graduate education truly is an investment in one's academic and professional career, it is crucial that any candidate understand this process, what it means, what the program or school has to offer, and more importantly, what THEY have to offer as an applicant.
6. How useful is Gradschoolmatch to you and your program as a recruiting tool?
While we have only been with Gradschoolmatch for a few years now, it has already become an important recruiting tool for our program. Gradschoolmatch has aided in identifying and connecting us to potential applicants and individuals that may be great future students within our program and our program a great fit for them. By acting as a resource for graduate degree seeking students, Gradschoolmatch serves to connect us with students whose backgrounds and experiences would be appreciated and desired here within the CCT program.
From the student's perspective, Gradschoolmatch also offers them a platform to help identify excellent universities and institutions that offer programs in the areas that they are interested. It is truly a win-win.
To learn more about the Communication, Culture, and Technology Master of Arts Program at Georgetown University, view the CCT program profile on [Gradschoolmatch.com](https://www.gradschoolmatch.com/program/6305/profile), as well as the video below.
Like this article? Sign up for Gradschoolmatch blog updates, and visit us at Gradschoolmatch.com to start recruiting the best and brightest future graduate students.
---