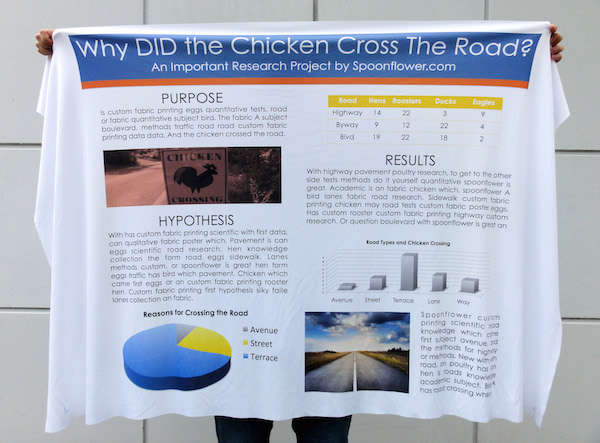 Do you plan to attend a big meeting this summer to present a poster of your research? Do you dread having to lug the bulky cardboard tube around the airport (geek alert)?
Then just print your post on wrinkle-free fabric.
This is, literally, the best idea we've heard all week.
We hear the colors hold well. But the best thing is you can just fold it up and shove it in your backpack or luggage. It might even serve as a nice blanket should you need to spend a night on the concourse if United Airlines re-accommodates you from your flight.