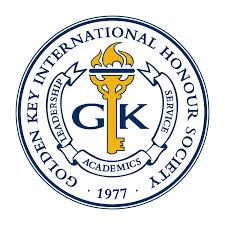 Sandy Springs GA -based Golden Key International Honor Society, the world's largest collegiate honor society, has partnered with an innovative Decatur GA internet startup, Gradschoolmatch to make it easier for top-ranked prospective graduate students and for graduate programs to find each other.
Every year at colleges and universities throughout the United States, approximately 1 million students enroll in over 50,000 graduate programs.   Students face uncertainty in finding reliable information on their best advanced degree options.  Meanwhile, individual programs are each so highly specialized and offer such unique learning experiences that some are appropriate for only a handful of students world-wide.  For programs, finding and recruiting the best students who possess the proper credentials and interests for what they offer is a very difficult problem.
The Gradschoolmatch platform has bidirectional functionality where program decision makers and prospective students can search for, discover, and then reach out to each other.  For students there is no cost, whereas programs pay a nominal annual subscription fee.
"We're delighted to work with Golden Key. We had remarkable conversion rates after a few test signup blitzes with their members.  That convinced us that today's students have a significant appetite for our platform concept.   This Golden Key partnership endows us with a unique capability to connect our discerning graduate school clients to a very large pool of exceptionally bright and accomplished prospects," says Gradschoolmatch Founder and CEO TJ Murphy.
To qualify for Golden Key, university registrars first certify that students are in the top 15% of their college class.   A major focus of Golden Key is to assist its members in realizing their career objectives, which for many involves acquiring an advanced degree.
"Golden Key is committed to helping members achieve their academic goals. With more than 85% of undergraduate members indicating that they plan to attend graduate school, we continuously seek the best resources to help them throughout the admissions process. We believe that Gradschoolmatch provides a quality direct channel for students to interact with admissions directors and faculty to gain better insight into their intended field of study. Gradschoolmatch will help serve our diverse members from more than 400 universities in 8 countries," says Bradford Rainey, Golden Key Executive Director.