Moving to a new city can be tough, especially if you don't have any ties or a group of friends to fall back on. While it can be daunting to go to a graduate school hundreds of miles away, or take an internship in a city across the country, there are plenty of ways to make friends and get involved in a new city.
Whether you are moving to a tiny college town or a major metropolis, check out these resources to get involved in a new city.
1. Online forums like MeetUp

A great way to attend organized events and interact with new people is MeetUp, the world's largest network of local groups. Local organizers in cities around the world create MeetUp groups for a variety of different interests and activities, ranging from general groups for 20 and 30 somethings, to more specific groups, like those for people who enjoy running or practicing yoga.
It's easy and free to get started: simply visit the website, create a short profile with a picture and some of your interests, and start finding groups that you want to get involved in.
Each group posts events that they are hosting, and all you have to do is RSVP to attend. You can see other people that are also attending the same event, as well as message them and connect prior to attending.
There are over 20 million MeetUp users and over 200,000 groups worldwide, so you're bound to find a group that fits your lifestyle in your new city!
2. Local newspapers like Creative Loafing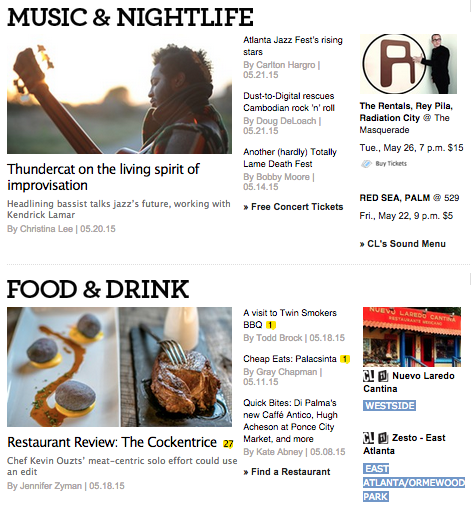 Local publications are back on the rise, and are a great way to learn about the events and activities going on in your city.
Community newspapers such as Creative Loafing, which is aimed toward millennials, do a fantastic job of bringing the best of their cities to the forefront. With features on everything from the best tacos in the city, to the latest concerts and sporting events, picking up the local community paper keeps you in the know.
With growing online presences, you can also have events and information directly delivered to your email inbox. Creative Loafing offers the opportunity for a variety of email newsletters to keep you updated, ranging from the daily "5 Things to Do Today" to Omnivore with the hottest new food spots.
Even if there isn't a big publication like Creative Loafing in your city, you can typically find your local community paper in print at multiple places around town (outside of restaurants is a good bet), as well as online.
3. Deal sites like Scoutmob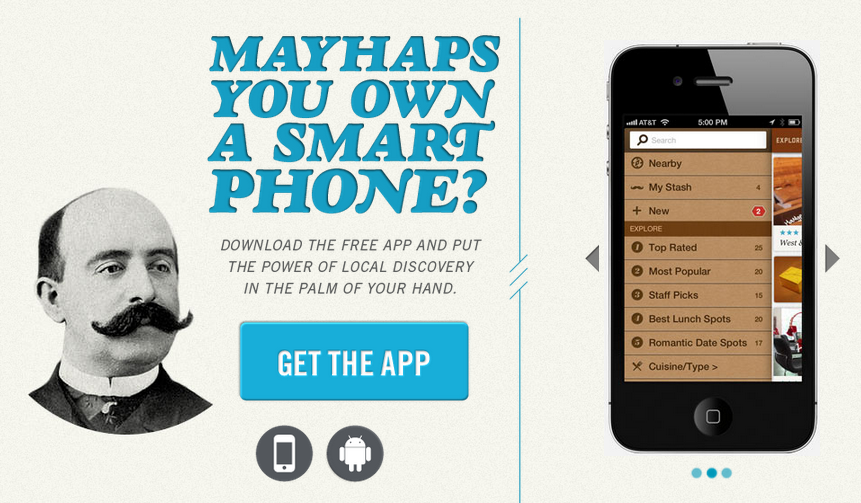 While you're probably already familiar with Groupon and LivingSocial, Scoutmob is another great deal site that also incorporates articles highlighting local events and happenings.
With a mobile app showcasing deals ranging from salon service to up-and-coming restaurants, Scoutmob focuses on finding the best local, "off the beaten path" offerings in your city. Scoutmob is also great for events, often offering up discounts for everything from local music festivals to comedy shows.
If you live in a town that doesn't have Groupon or Scoutmob, find local community organizations that offer deals for students or young professionals. Even in the smallest of towns, you'll be surprised at what you can find if you just look!
Like this article? Sign up for Gradschoolmatch blog updates, and visit us at Gradschoolmatch.com to start matching with graduate programs for free.
---