Fordham University is a private research university that's known for outstanding graduate programs across multiple schools, from business to arts and sciences.
With around 6,500 postgraduates spread across three New York campuses, Fordham's graduate schools provide students with global opportunities, in addition to the best of the largest city in the United States.
Gradschoolmatch recently spoke with Lauren Grizzaffi, Recruiting and Marketing Specialist for Fordham's Graduate School of Arts and Sciences.
Here's an inside look at how Fordham uses Gradschoolmatch to recruit the best and brightest students for almost 20 different graduate programs on Gradschoolmatch.com.
GSM: What are some of your overall goals as the Recruiting and Marketing Specialist for Graduate Programs in Arts and Sciences at Fordham?
Lauren: Our main goal is to strengthen and promote new and existing Master's programs within Fordham's Graduate School of Arts and Sciences (GSAS). We have been working to recover from a downturn in graduate enrollment, and are promoting the many benefits throughout our various Master's degrees to bring recognition to the graduate programs within Fordham University.
GSM: What graduate programs are Fordham actively recruiting for using Gradschoolmatch.com?
Lauren: We currently have 18 GSAS programs on the site. Here's a look at a few of the diverse programs in the Graduate School of Arts and Sciences that are actively recruiting students on Gradschoolmatch.com.
Masters in Applied Psychological Methods
The Applied Psychological Methods Master's Program explores how psychological theories and research can generate solutions to real world problems, with two available specialized tracks.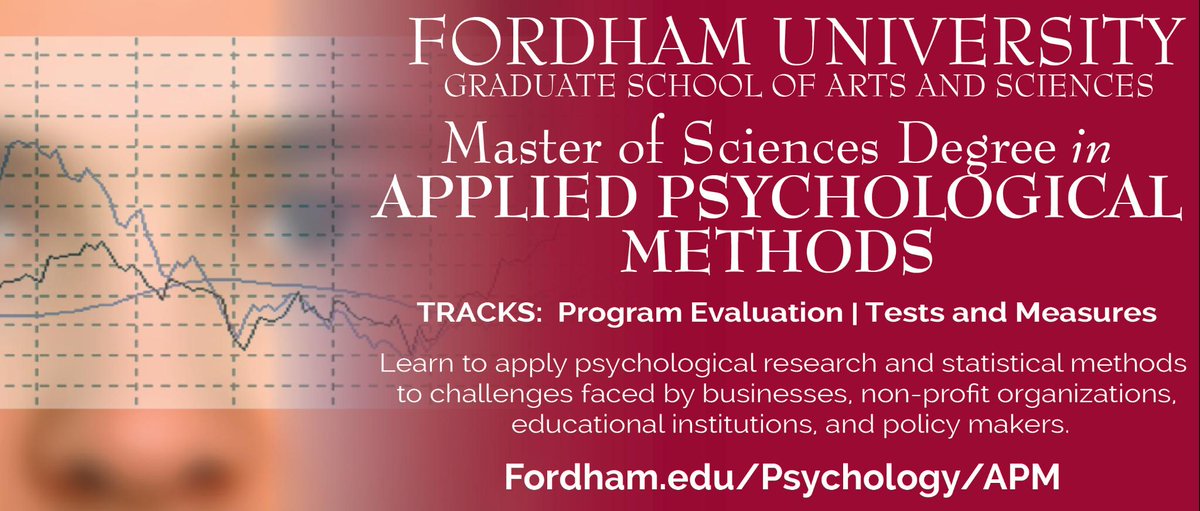 Masters in Ethics and Society
This cross-disciplinary program provides a foundation in the moral frameworks of philosophy, theology, psychology, bioethics, and social justice and is further tailored to your individual interests and career goals with electives.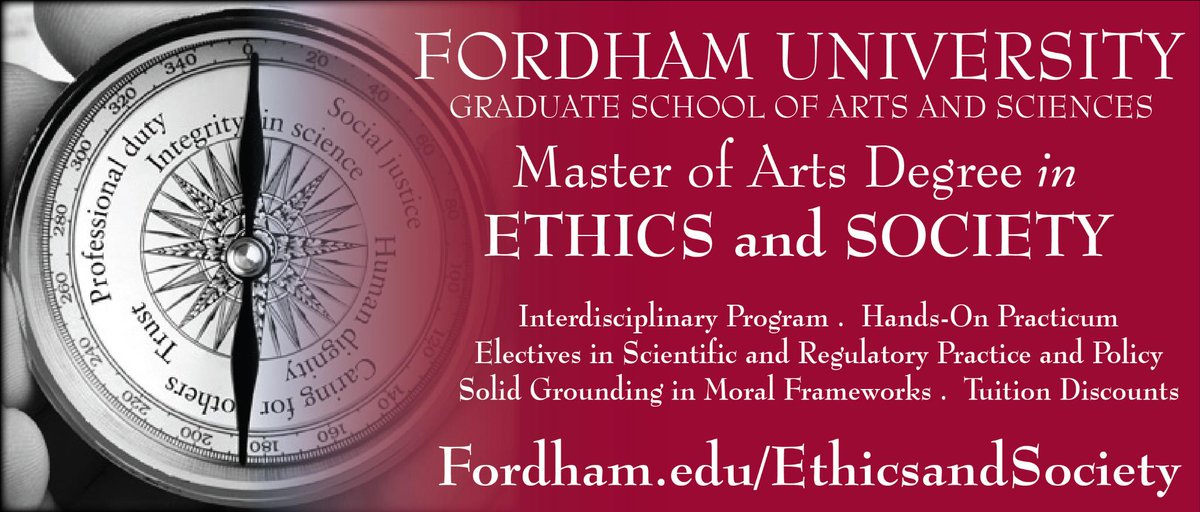 Masters in Urban Studies
The Urban Studies Master's Program offers a humanistic, interdisciplinary study of the city and urban society. Students tackle complex issues confronting urban policy makers, including urban communities, economic development, inequality and social justice, and environment and sustainability.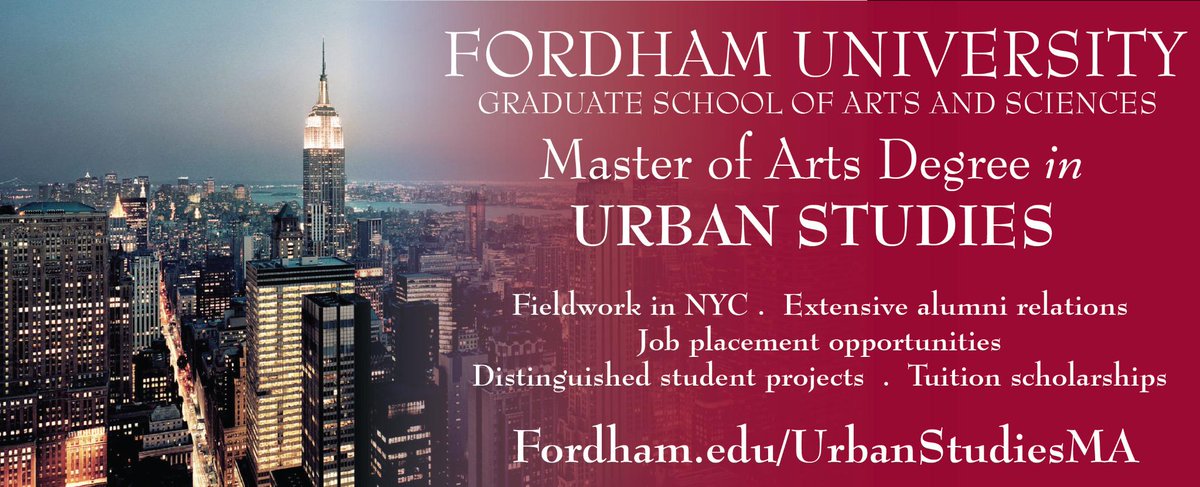 Sign up on Gradschoolmatch to see all of  Fordham's graduate programs here.
GSM: What are some of the opportunities that Fordham's Graduate School of Arts and Sciences provides for students to be successful?
Lauren: This past year, Fordham's Graduate School of Arts and Sciences established a new professional development initiative, GSAS Futures, to provide the support, resources and training opportunities to prepare our students for innovative careers after graduate school. Our mission is to ensure that graduate students possess the skills and knowledge that will allow them to leverage their vocational training and academic experience in a professional setting.
We've hosted a CV/resume workshop, an alumni panel, and a seminar on how to apply for external grants and fellowships.
### *GSM*: Why is Fordham a great place to go to graduate school?
Lauren: We participate fully in the life of New York City, fostering partnerships for scholarship and research with other institutions in the city. Fordham's Graduate School of Arts and Sciences is a great place to earn a graduate degree as it has two main campuses in New York – the majestic Rose Hill campus in the north Bronx and our Lincoln Center campus in close proximity to Columbus Circle and Central Park. With its prime location, our graduate students have the option of working or interning in the heart of New York City.
In addition, we have cultivated a variety of partnerships that have deemed very beneficial to our students, including the Bronx Science Consortium. The consortium partners with Fordham University, the New York Botanical Garden, Wildlife Conservation Society – Bronx Zoo, Albert Einstein College of Medicine, and Montefiore Hospital.
### *GSM*: How has Gradschoolmatch been a valuable tool to engage with potential applicants and drive applicant traffic?
Lauren: Gradschoolmatch has been one of our first chances to promote all Master's programs via the same platform at the same time. We have welcomed the opportunity to have hands-on collaboration from each department so that they can share unique program highlights with students, feature specific application requirements, and engage with potential students in a way that we have not been able to before.
---
For more information on Fordham's Graduate School of Arts and Sciences, visit their website here.
You can also connect with Fordham GSAS on social media through their Facebook and Twitter accounts.