Summer's just around the corner and we want you to make the most of yours!
Whether you're graduating from college or working in the real world (where summer breaks aren't a thing anymore), you're surely aware that summer is right around the corner. Summer means longer days, shorter nights, and that fall (aka Back-to-School season) is also on the horizon. There's no shortage of ways and places to spend it, but here are a few things you SHOULD be doing this summer.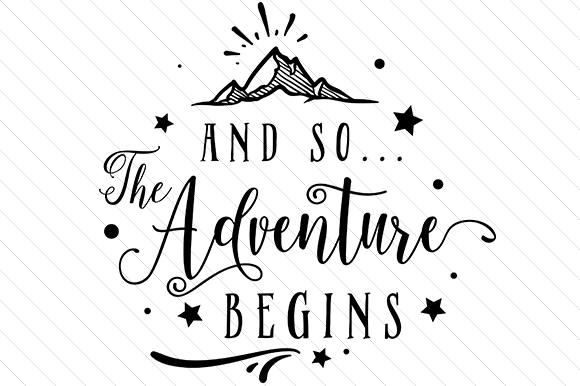 Here are 7 things you should do this summer to make starting grad school in a few months fun, exciting, and easy.** **
Or at least easier – grad school isn't supposed to be easy.
1**. Stop for a moment to celebrate your accomplishments. **
Take time to acknowledge your achievements and thank the people who helped you get where you are, including those who helped you get into grad school. If you just finished undergrad, use some of your newly-found free time to reconnect with friends and family (before free time is a distant memory). Make time to give thanks to your recommenders and advisors over coffee or write thank you notes (by hand). You're about to set off in the noble pursuit of knowledge and it's important to reflect on how you got to this point.
2. Take a break and be selfish.
Exercise, catch up on your favorite show (or ours), or spend time learning or perfecting your hobbies. You're going to need good outlets for the stress that comes from being back in school and this is where healthy habits and hobbies will come in really handy. Now's a great time to get your mind and body right for what will surely be a big transition.
3. Spend time outside.
Whether that's at home or on vacation somewhere, enjoy the great outdoors. Depending on your degree of choice, you may be looking forward to a lot of time in the lab or in the library and you're definitely going to need some memories of the time in your life when being outside didn't make you feel guilty. (Plus, you're going to need some #TBT material for those days when your current situation isn't so great). Jokes aside, it's incredibly important and beneficial to unplug and spend time outside. #ThisIsYourBrainOnNature
**4. ****Meet your classmates. **
If you're going into a bigger program, there's a chance you're not the only one from your city. Organize a happy hour at one of your favorite restaurants and get to know some of the people with whom you'll be spending the next few years. You'll be so happy you did once you need a study buddy or someone to vent to about #GradSchoolProblems.
**5. ****Explore your new city. **
If you're moving for grad school, you may want to get there early. At the very least, visit once before school's in session. You won't have much time to figure everything out before you need to know it (e.g. where to study when you need a break from your cohort, where to go for late night eats after an all-nighter in the library, where to get your car fixed, or even where you'll buy your groceries). More than that though, you should get to know what makes your town special! You won't get to uncover these unique gems when you're facing deadlines and cramming for tests and you'll be able to better enjoy the city for what it is before the stress and assignments begin. Make technology work for you and start exploring!
6. Read for fun. **
And enjoy that freedom while you can because soon you will be inundated with articles and books that you won't exactly get to choose. If you've forgotten what "reading for fun" is, here's a list to get you started (which happens to include my favorite, A Man's Search for Meaning). DO NOT try to get a jump start on your grad school reading! Y**ou'll only burn yourself out before the hard work even begins and you're going to need all that enthusiasm and stamina to get you through the hard days.
**7. ****Get all the real life, adult stuff out of the way. **
Ya, this one's not so fun, but I wish someone had told me this before grad school. It's a pain in the butt to find all new doctors, optometrists, dentists, mechanics, etc, in a new place and you won't want to wait until it's "do or die". Make sure your finances are in order and that you'll be able to bank from wherever you're headed. If you're taking a car, make sure your insurance covers you in your new city/state or start the process of getting new insurance. Do all of these things before you take off. I promise it will make your life in a new place THAT much easier.
Bonus: if you already know where you're going to live, schedule your utilities/cable start date and set up mail forwarding so you have one less thing to worry about. #ResponsibleAdulting
Drop us a line (or two or three) and let us know what your plans are for the summer and where you're heading to school. We'll air high-five you from Atlanta and we may even have a celebratory drink on your behalf. 😉