Wondering why you need an action plan?

Having

data is great, but

using

it is far more valuable.
Collecting data is only half the battle; it's what you do with it that really matters. In the words of McKinsey's big data specialists, "Data is meaningless unless it helps make decisions that have measurable impact...Generating value from [data] is a matter of connecting data to insights to action in a fast, repeatable way."  (Source: Forbes).  Long story short: collect data and use it to inform your strategy and subsequent action plan.

Our new Dashboard tool has the first half covered, but it's up to you to complete the second half. Continue reading for all the tools you'll need to put your insights to work.
To develop your program's tailored (and well-informed) plan, follow these four steps:
1. Figure out where you stand
The first step in deciding on a realistic plan of action is figuring out where you are today. Take a look around and be honest. From 90,000 feet, what do you see? Look over your recruiting results over the past few years – how close are you to where you'd like to be?
Consider the answers to questions like the following to get the full picture:
How do your incoming Bookmarks compare to your outgoing Bookmarks?

What percentage of your total Matches from 2016 became applicants? Is this a number you'd like to increase? If so, by how much? (Remember, Gradschoolmatch acts as a funnel to deliver your best Matches, but like any funnel, nothing will come out if nothing goes in!)

Are your Collaborators bookmarking prospects, responding to incoming Bookmarks and, most importantly, engaging with Matches through personal messages? If not, who could you add as Collaborators to be more effective – current graduate students, faculty, admin, etc – based on the type of questions you've gotten from prospects?
Asking yourself these questions will help you analyze your success in different areas of recruiting.
**2. Decide where you want to go **
From a bird's eye view, you might see many possible paths to take, but you'll need to decide which direction to go. You may choose to address your biggest weakness or you may choose to support a larger initiative your program has already decided to undertake. The point here is to be specific in what you're trying to achieve THIS year and to limit your scope.
3. Plan your path forward
With your destination in mind, it's time to plan your route. As a first step, consider which of these three categories you fall into based on your answer to the questions in Step 1 about your Bookmarking performance.
Did you find that your program:
A) Had an equal number of outgoing and incoming Bookmarks,
B) Received more Bookmarks than you sent (incoming>outgoing) or
C) Sent more Bookmarks than you received (incoming<outgoing)?
No matter which category you fall into, you are not stuck there, nor are you guaranteed to stay there.
The process of developing an Action Plan is your first step to improving your success.
A few quick suggestions depending on where you ranked (before we move on to the nitty gritty):
If your Bookmark counts were equal, that's great! It probably means you like everybody who likes your program. Go through the Stop-Continue-Start framework (below) to make sure this year is* at least* as good as last year. Analyze how many of these Matches became applicants (and how many of those were accepted, and subsequently enrolled). To increase the number of applicants and subsequent enrollees you'll need to increase your engagement with the Matches you have, or generate more. Bookmark a few more prospects each month and follow up with personal messages explaining what about their profile caught your eye, and be specific. Schedule phone calls. Make yourself available to answer any questions they have. Your expertise is your greatest recruiting asset.

If your incoming Bookmarks exceeded your outgoing Bookmarks – you are probably missing out on great students! Your program is getting a lot of attention that is going unreciprocated, and if that's not intentional (as in, they are not students you are interested in), your recruiting funnel has a leak! Consider adding more Collaborators who can review incoming Bookmarks and potentially send a Bookmark (and a message) back, and schedule those phone calls! You'll definitely want to make the most of students seeking YOU out since they've already expressed interest on their end.

If your outgoing Bookmarks exceeded your incoming Bookmarks, analyze why your outgoing Bookmarks may not be reciprocated. Is your profile page missing information that may attract students? Are you following up Bookmarks with a warm, personal message to students to tell them why you are interested in them specifically? If not, you may be missing out on making quality connections (students may think you are blanket Bookmarking anyone who fits your criteria). Could your program benefit from having more collaborators engaging with Bookmarked students?
You may also consider using the Stop-Continue-Start framework to connect the dots from your current state to your ideal state.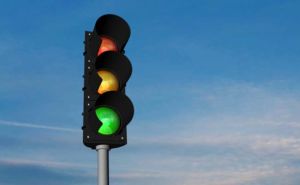 Stop: Identify activities or initiatives that were unsuccessful or not as productive as you had hoped. If you're not getting engagement with group messaging, stop sending them. Did you try something new that didn't work out the way you thought they would? These are the types of things that should be stopped, as the time you spend on these things could be better used in the future (e.g. on the activities you will be continuing or starting).
Continue: Identify areas of strength and past success. What has your team done that has produced great results? Are these initiatives repeatable or scalable? List those activities in this category, as these are the types of initiatives you should definitely continue to leverage (and scale, if possible) to achieve recruiting success. Note: This category can also include activities that may not have been hugely successful, but can be modified to produce better results.
Start: Identify a few tactics you'd like to start this year. These may be things you have seen other programs do with great results or just new ideas you'd like to test. Based on what you decided in Step 2, specify a few tactics that will help you better achieve your stated goals.
The list you just created will allow you to see clearly where your energy is best spent and how to trim the fat. From this list, write out a specific Action Plan that outlines particular goals. These goals should be realistic and quantifiable, and can include things like:
How many Bookmarks you'd like to send each month (outgoing)

How many Bookmarks you'd like to receive each month (incoming)

How many Bookmarks you'd like to send to prospects who meet certain criteria (e.g. URM, particular background or experience, etc).

How many candidates you'd like to send personal messages to

How many prospects you'd like to schedule calls with

How many active collaborators you'd like to have (

**Pro Tip: **

Set up different kinds of users – faculty, current students, admin, etc – as Collaborators so that interested students are getting all of the information and attention they need and deserve. More is usually better, but definitely prioritize quality over quantity)
Using the S.M.A.R.T. goal format, try to structure your goals as follows: Reach out (actionable) to ________ (specific, measurable, agreed-upon) students using Gradschoolmatch by _________ (time-based).
---
**3. Go forth and prosper! **
This step will take a little longer than others, as you probably guessed. This is when you put your plan to work, where the rubber meets the road. Leverage your team's strengths to implement your Action Plan – divide and conquer, if you will. Using your Gradschoolmatch account, identify students who would be a great fit for your program(s) and make a personal connection early on. Refer back to your Action Plan to make sure you are staying on track, from time to time.
4. Don't forget the feedback loop
This is the "rinse and repeat" portion of the activity. You
**must**
revisit your plan after each recruiting cycle for this process to work well. Refer back to your S.M.A.R.T. goals to see how your results stacked up. Go back through the Start-Stop-Continue framework and adjust your goals for the following year.
Need help collecting insights from your dashboard or developing an Action Plan based on what you're seeing? Contact us! We'd love to help you make the most of your account using our new Dashboard tool and get you set up for a successful 2017!