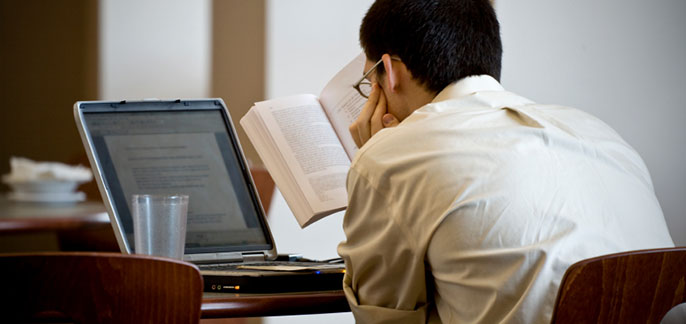 The flip side of government regulations and legislative action is compliance. Several industries are subject to complex rules and regulations and depend upon employees with specialized expertise in compliance. And, to no surprise, there are graduate degrees in law for that!  
Although most people understand the JD degree is offered for those seeking to practice the profession of law, not all degrees in law are JD's. And the JD is not necessarily sufficient on its own for specialization in the niche area of compliance.
Gradschoolmatch founder TJ Murphy sat down for a chat to discuss this with Eileen Grena, Assistant Dean at Widener University Delaware Law School, along with Pam Kroh, Assistant Director of Delaware Law's Master's in Jurisprudence (MJ) graduate programs in compliance. At Delaware Law, one can earn an MJ in either business/corporate compliance, in health care compliance, and, now, even in higher education compliance.
We discuss these programs, who they are intended for, and the career paths that these programs can best serve.
TJ Murphy: Thanks, Eileen and Pam, for sitting down with Gradschoolmatch today. We're big believers in specialization in the graduate school space. Why do you offer degrees in law in these areas of compliance?  What niche in the graduate school universe do they fill?
**Eileen Grena: **Our master's degrees in compliance offer an alternative for graduate students who may have been considering law school, but have decided against it.  Earning a master's degree from a law school can result in a career just as satisfying as that which a law degree can provide, and can open up opportunities for positions where the students use the legal knowledge they have gained, without having to take a bar exam.   
Pam Kroh: While our programs are not a prep course for the certification exams, our master's of jurisprudence degrees in compliance enable students to receive the eligibility required to sit for a certification.  The requirements to sit for the certifications include 1500 hours of work experience and 20 continuing education units.  Many students new to the compliance field do not have 1500 hours of work experience yet.  
Therefore, these requirements are waived for our students who successfully complete our compliance degrees. This waiver was accomplished through our accreditation by the Compliance Certification Board. Certifications are available in healthcare compliance, corporate compliance, and global compliance.  These certifications are now leading the way as an industry standard for compliance professionals.  
Successful graduates can look forward to careers as Chief Compliance Officer, Compliance Training Manager, Director of Compliance, Compliance Specialist, and much more in health care organizations, corporations, international companies, government agencies, small businesses, and more.
TJ Murphy: So are you saying that board certification is required for individuals working in these compliance capacities?
Eileen Grena: No, it is not a requirement, but is quickly becoming an industry standard for success and advancement within the field.
TJ Murphy: Would you like to attract students who are already working in compliance, or those who would like to shift from some other career into that field?
Pam Kroh: We would like to educate both students new to the compliance field and students who currently work in the compliance field about our offerings.  By offering both a full two-year master's degree or a one-year shorter graduate-level certificate we can accommodate those with less experience seeking the initial knowledge of compliance or those with more experience seeking to enhance their credentials.  Further, we offer more than 25 compliance courses to choose from, for students who are simply seeking to enrich themselves by taking one or two, and up to three classes, to enrich themselves, without fully matriculating.  These enrichment courses for students who do not wish to matriculate, can still help those students gain knowledge that can contribute to their preparation for taking a CCB exam.
TJ Murphy:That sounds like a versatile approach….and I use versatility as a synonym of student-centric approach. The idea that the program is flexible because the students they wish to train need that flexibility.
Pam Kroh: Yes, that's exactly right.  Not every student comes from the same background, or has the same goals, so we offer a variety of options to enter into the program so they can personalize their experience.
TJ Murphy: Can you explain why education in compliance works so well within a law school framework; and not within a framework of a medical, business or nursing school, for examples?
**Eileen Grena:**
Sure.  Education in compliance works well in a law school framework because compliance programs are created as a result of the many laws and regulations that govern business and healthcare organizations.  So in addition to teaching our students  the elements of a compliance program and how to build that program, we provide our students with knowledge of the U.S. court systems, where our law comes from, how to find the law, and how to read, interpret, and analyze the law so that they can then apply that legal knowledge, and the specific laws impacting their industry, to their own organizations.  Delaware Law School in particular has an established, nationally-recognized reputation in both corporate and health law education and through faculty who are both attorneys and certified in compliance, students gain practical skills and legal experience.
TJ Murphy: Let's focus in on the healthcare area for a moment.  What are some examples of people who work in healthcare who would need or want compliance education?
Eileen Grena:
There are many different positions in healthcare that would benefit from compliance education.  Some healthcare employees may want to use the education to transition from practicing clinical healthcare to an administrative role, while others may already work in the administrative role and because there are so few higher education programs that teach compliance, they will want to use the knowledge to expand their current role.  
For example, nurses may want to move away from patient care to a compliance role or, for example, a nursing home administrator may need to enhance his or her current knowledge.  Healthcare professionals working in hospital compliance, privacy, nursing homes, regulatory affairs, pharmaceutical, information management, records management, risk management, quality assurance, health insurance, medical device manufacturers, and more can benefit from compliance education to stay abreast of the fast-changing regulations that impact daily healthcare practice.
TJ Murphy: Yes, nothing in healthcare seems static. Remember HMO's? Are any areas "hotter" than others in terms of higher demand for compliance expertise? Has the Affordable Care Act had a measurable impact on the need?
Eileen Grena: Absolutely, the ACA has had a huge impact on this need.  As healthcare organizations struggle to interpret and enforce the ACA and other regulations like the Sunshine Act and ICD-10, a student with a degree in compliance from Delaware Law will have spent a considerable amount of time analyzing these regulations in an effort to prepare to assist their organizations with understanding and implementing these regulations.  The healthcare industry has become perhaps the most regulated in the United States, so the health law field has become a dynamic and complex area of law.  Having attorneys teaching our students about these laws is an enormous benefit to their learning experience and legal knowledge.
TJ Murphy: Switching gears a bit, you also offer a program focused on corporate regulations, but that also includes the non-profit and government areas as well. Between these and healthcare, what is the relative appetite and interests out there for workers?
**Pam Kroh:**
Our student population has been consistently equally mixed with both healthcare majors and corporate majors.  While the healthcare industry is extremely large, the need for corporate education is just as important due to the increased financial and business laws that have come along in recent years as a result of scandals like Enron and Worldcom.
Eileen Grena:  Additionally, corporate education can be helpful to those working in a variety of settings that vary from large chain stores to global companies and even to small businesses.  Regardless of size, industry, or location in the world, companies should be cognizant of risk management, corporate fraud, and the regulations that guide companies, and how to create a culture of compliance and ethics within their organization.  Delaware Law is located in the unofficial "corporate capital" of the United States, and with more than a million companies, including almost 2/3 of Fortune 500 companies incorporated in Delaware and Delaware's preeminence in corporate law, there is no better place to study the law relating to corporations.  The increasing complexity of national and international business is driving a growing demand for professionals with advanced legal expertise.
TJ Murphy: I'd like to take that last line and circle back to one of your first comments, about students choosing programs like yours rather than traditional JD's.  Is this the new normal in the field of law? The demand for legal expertise didn't just disappear when the demand for the JD fell a few years ago. Do you believe the MJ degrees and certificates are the way that demand will be filled moving forward?
Pam Kroh: We believe compliance is the new normal, and professionals are needed at every level from master's to JD.  It is based on each organization's need as to whether they require a licensed attorney or a compliance professional with a master's degree.  The compliance field is growing so rapidly that there are many positions available to provide individuals with these varying degrees the opportunity to find a role that suits them the best.  Delaware Law offers specialized knowledge and a curriculum in compliance that provides options for both those who seek and/or have a law degree and those who do not wish to pursue a JD.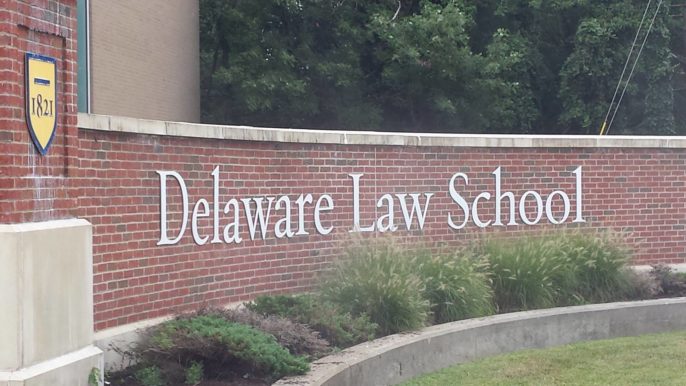 **TJ Murphy: **Your compliance programs are online. How integrated into the Widener University Delaware Law School community do your students feel?
**Pam Kroh: **While our programs provide online learning, it is not by any means independent learning.  Our students communicate electronically with their classmates every week within their courses through discussion threads.  Additionally, our faculty members hold regularly scheduled video web conferences where students interact live with their instructors and classmates.  Our faculty members are dedicated to the success of their students, and often stay in touch with their students long after the student has completed their course.  Students are welcome and encouraged to remain in touch with their faculty who are happy to provide mentorship and advice into the future.  
Eileen Grena: We remain in close contact with our online students on a regular basis.  Both of us, along with other faculty members, and students attend several of the same national compliance conferences every year and this provides an additional opportunity to interact and network with our students and gives them the opportunity to meet each other in person.  Each year, many of our online students attend our graduation commencement ceremony on campus in Wilmington, Delaware.  While this is not a bricks and mortar program, our students are a part of our academic community.  Our strong alumni play an important role as well, in communicating with both potential and current students to provide mentoring and personal career experiences.
TJ Murphy: Sounds like happy students and successful graduates! One last question: How does Delaware Law stand out relative to other schools where one would go for compliance specialization?
Pam Kroh: We are unique in that we offer an entirely online CCB-accredited program with the many options varying from the master's degree to graduate-level certificate to enrichment courses.  In addition to the variety of degree levels from which a student may choose, we are further unique in that we offer several concentrations which include healthcare compliance, corporate compliance, global compliance, and we continue leading the way in compliance education by now offering higher education compliance. The variety of options allows students to tailor their educational experience to fit specific needs and goals. Delaware Law School is also the proud recipient of an award for excellence in creating compliance education.  Additionally, Delaware Law School stands out amongst others as an American Bar Association-approved law school.
TJ Murphy: This all sounds fascinating. One of the real pleasures we have at Gradschoolmatch is discovering all of these niche specializations that exist out there in the knowledge economy, and how great schools and programs exist to produce graduates with the expertise to fulfill the demand.
I'm also a firm believer in the idea that people looking for graduate degrees don't always know what they are looking for until they see it for the first time. I imagine some of that will happen following this conversation because this sounds like a fascinating field of work. Thanks so much for your time today!
Eileen Grena: TJ, thank you so much for taking the time to highlight our programs.  You had excellent questions, which allowed us to truly explain our niche programs and we greatly appreciate all your support and excitement about educating graduate students about us. Have a wonderful weekend!
TJ Murphy: Thank you. You too!