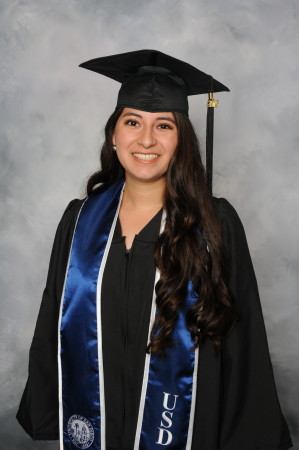 "I've wanted to be a scientist since I was a child…Gradschoolmatch played a huge role in helping me find Vanderbilt and making my dream come true," says Alyssa Rodriguez.
Her enthusiasm for the platform came about after she failed to get accepted into a graduate program.
"I think there are probably a few things that helped my application when I attempted again," she says. "On the second try, I did have work experience, which looked good. But what really made the difference was the ability to highlight the amount and variety of my research work on my Gradschoolmatch profile…I feel that was easily overlooked in the traditional application."
Rodriguez found Gradschoolmatch to be very user friendly; program administrators started sending her messages and bookmarks on her first day.
One of the first she heard from was Beth Bowman, Ph.D., assistant director, Interdisciplinary Graduate Program in Biomedical and Biological Sciences at Vanderbilt University.
"Alyssa's profile really stood out for me and she seemed like the type of student who would excel with our program," Bowman says.
Vanderbilt's ranks in the top 20 biomedical sciences programs in the country and competes against universities such as Harvard, Yale, Emory and Duke for students.
"We've seen a 5–10 percent increase in the pool of students looking at our program and I attribute that to Gradschoolmatch. Everything they are doing is what we wanted…I feel it is very cost-effective…it allows me to talk to as many grad school applicants as possible. We are always focused on admitting quality students, but having that larger pool is essential."
Soon Rodriguez will be one of those students; she is eagerly looking forward to packing up and moving from Southern California to Vanderbilt's Nashville campus and making even more progress on her goal of discovering cures for life threatening diseases.
Which, in the end, is what the perfect match is all about.